Products

Brightside Extended Warranty Cover
Brightside Extended Warranty Cover can provide you with up to 4 years additional cover after your Manufacturer's Warranty expires. If something does go wrong, you'll have the benefits of unlimited repairs, surge protection, as well as wear and tear.
We partner with businesses to offer Brightside Extended Warranty Cover on the goods they sell, a real value add to their customers.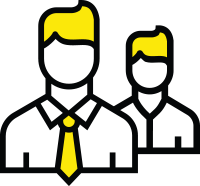 We are always looking for businesses we can partner and grow with, that share our vision and are looking to offer their customers protection and a great reason to look on the bright side.
We have a range of cover options and product capabilities, so we are sure we can deliver a solution to meet the needs of your business.
Why not get in touch so we can discuss how we can work with you.